3D Moon LED Night Light 15cm Moonlight Lamp with 3 Different Colors No.:1915
Decorative light 3D LED Moon, a special lighting option with the shape of the moon!
This is an original LED light with 3 lighting temperatures (white/orange/light orange) and a rechargeable battery!
The Decorative light 3D Moon LED Light is an ideal and special solution for a gift!
Specifications:
Material: PLA Power: 0.5W 3 shades (white / orange / light orange)
Power supply: USB DC 5V Includes charging cable
Diameter: 15cm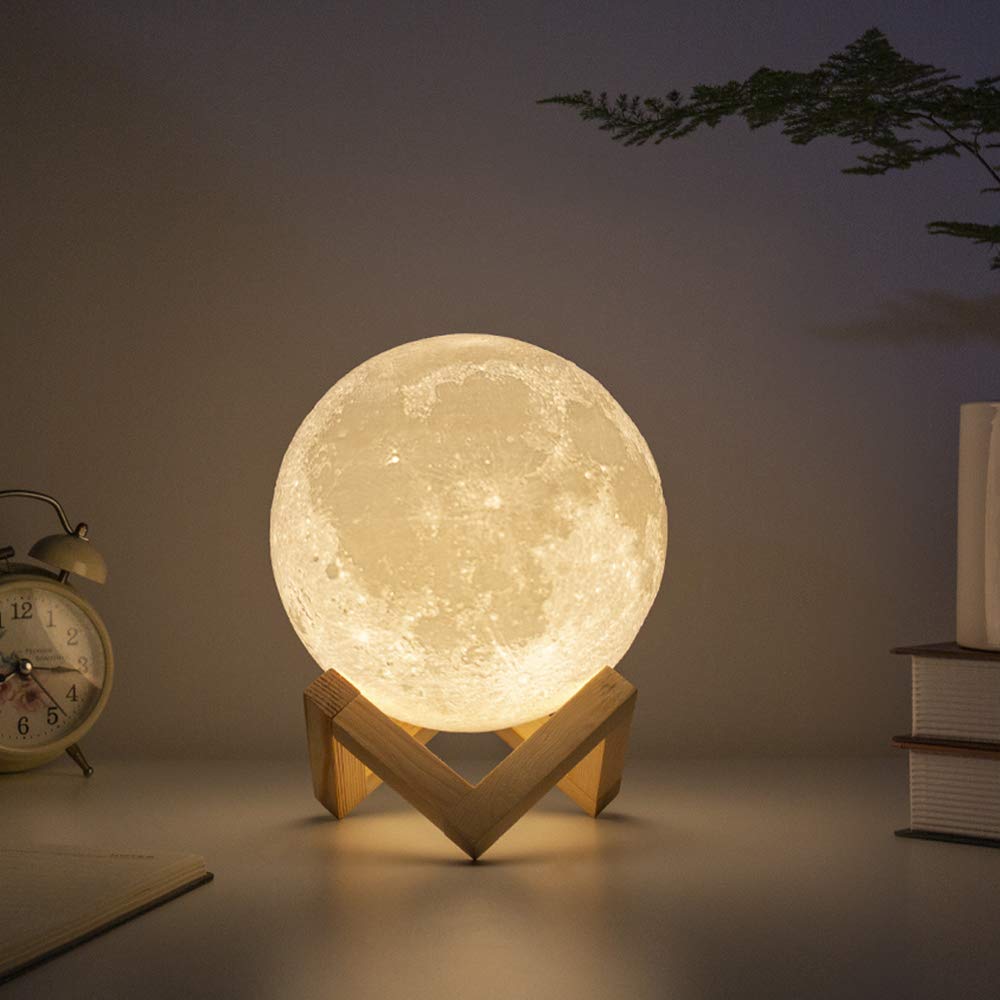 Package Includes:
1 x Moon Light
1 x USB Cable
1 x Base