Automatic Toothpaste Dispenser + 5 Toothbrush Holder Set With Wall Mount Stand-13517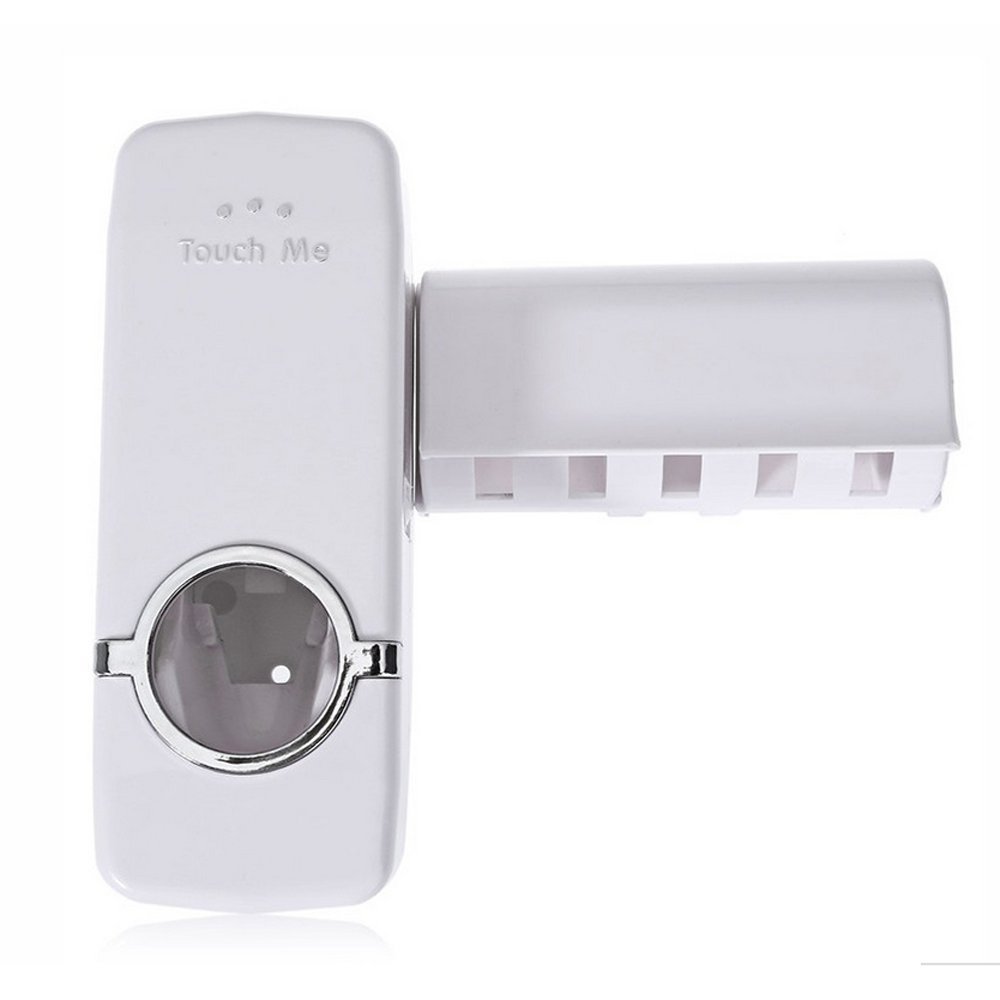 Product Highlights
Clean Health: You do not need to touch when using toothpaste. Removable parts, easy to wash and clean the dispenser.
Reduce Waste: Automatic assignment of toothpaste, quantitative squeeze toothpaste, minimum reduce the residual capacity of toothpaste.
Convenient: Use the toothbrush propulsion mode to automatically squeeze toothpaste, avoid the cumbersome hand-squeezing process, suitable for people's daily use, especially for the old, the weak body disabled children.
ECO Friendly: No electricity, no maintenance costs, adoption of automatic vacuum squeeze toothpaste, come with a toothbrush holder that can hold 5 toothbrushes, sorting and decorate your place, improve the environmental health of the bathroom and consolidation.
Features
Clean Health: You do not need to touch when using toothpaste. Removable parts, easy to wash and clean the dispenser. Reduce Waste: Automatic assignment of toothpaste, quantitative squeeze toothpaste, minimum reduce the residual capacity of toothpaste.
Convenient: Use the toothbrush propulsion mode to automatically squeeze toothpaste, avoid the cumbersome hand-squeezing process, suitable for people's daily use, especially for the old, the weak body disabled children.
ECO Friendly: No electricity, no maintenance costs, adoption of automatic vacuum squeeze toothpaste, come with a toothbrush holder that can hold 5 toothbrushes, sorting and decorate your place, improve the environmental health of the bathroom and consolidation.
A hands-free toothpaste dispenser is easy to install. Peel off the stuck paper and mount it onto wall or mirror. Remove the front cover, and screw the toothpaste tube in the pump tightly. (Please install the toothpaste after the dispenser is mounted for 24 hours.)
Package Includes
1 x White Automatic Auto Toothpaste Dispenser + 5 Toothbrush Holder Set Wall Mount