Compact and Portable 4 in 1 Mini Sewing Machine with Foot Pedal OEM SM-201
Description:
The portable sewing machine includes a thread cutter, 2-line design.
Adjustable speed settings will match any skill level to easily carry out basic or advanced projects.
Small and fast, it is transported everywhere and will loosen your hands!
Ready to use, no assembly required.
The automatic spool rewinding function saves time and effort while keeping the machine ready to sew
Pedal switch and push button switch allow for sewing based on your positional preference
Essential for torn threads are made with a compact, lightweight, and convenient design
Small size, light with ergonomic sewing base for free rotation of the fabric.
Easy change of the bobbin.
Accompanied by 4 bobbins, 1 needle, 1 thread through the needle.
It is also connected with a foot button to change the sewing speed.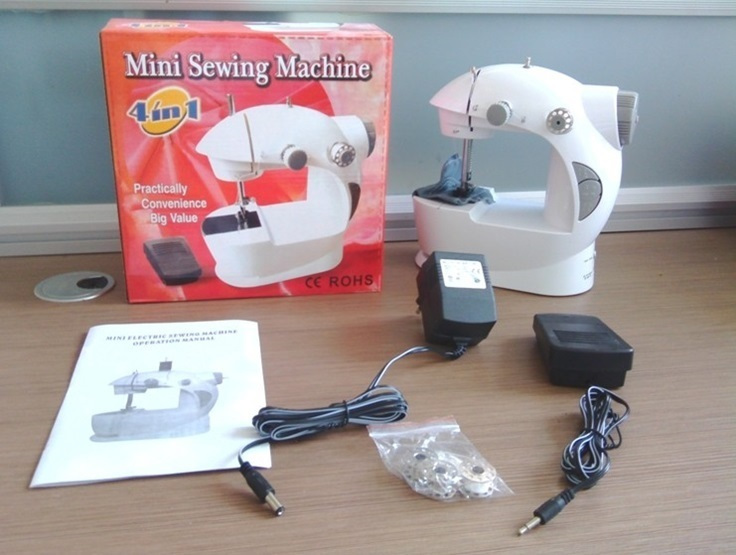 Package Includes:
1 x Sewing Machine
4 x Metal bobbins
1 x Foot pedal
1 x Needle
1 x Needle threader
1 x Power supply
1 x User manual