Electronix LunchBox Portable Compact Food Warmer S19-Red
Description:
Multi-compartment and portable food warmer
An electric lunch box with multiple compartments and made of high-temperature resistant material to enjoy hot meals anywhere you like.
The electric lunch box is convenient to carry your food and is easy to operate.
With the safety conceal PTC heater, it heats your food perfectly.
Easy to use with separate removable containers, compact and lightweight with heat resistant handle, carry this tiffin box easily wherever you are going.
The anti-leak lid ensures you can carry any type of food in it.
The PTC heater warms the food and is safe for operation.
The carry handle is heat resistant and so you can hold it safely.
The automatic power-off feature ensures your food is warmed ideally.
Characteristics:
Intimate design, independent detachable exhaust lid, dust-proof, prevent bacteria
Heating design, uniform temperature, constant temperature heating by PTC element, good heating effect, heat preservation
Rice and dish separation design, large space, and practical use
Waterproof design, waterproof power cover, safer when used
Four buckles, firm and tightly sealed
Using food-grade plastic, durable and safe
The built-in grove is fixed, with an anti-dust cover, clean and hygienic
Double-layer design, separate design of outer shell and heating layer, good thermal insulation effect
Specifications:
Red color
1.05 Litre capacity electric lunch box, ideal for lunches  of all sizes
2 heated compartments allow 2 separate meals to be warmed simultaneously
Separate removable container and steam vent so food can breathe
Detachable UK mains power cord
An innovative food solution!
Heat resistant carry handle, travel friendly, and sits perfectly on the desk!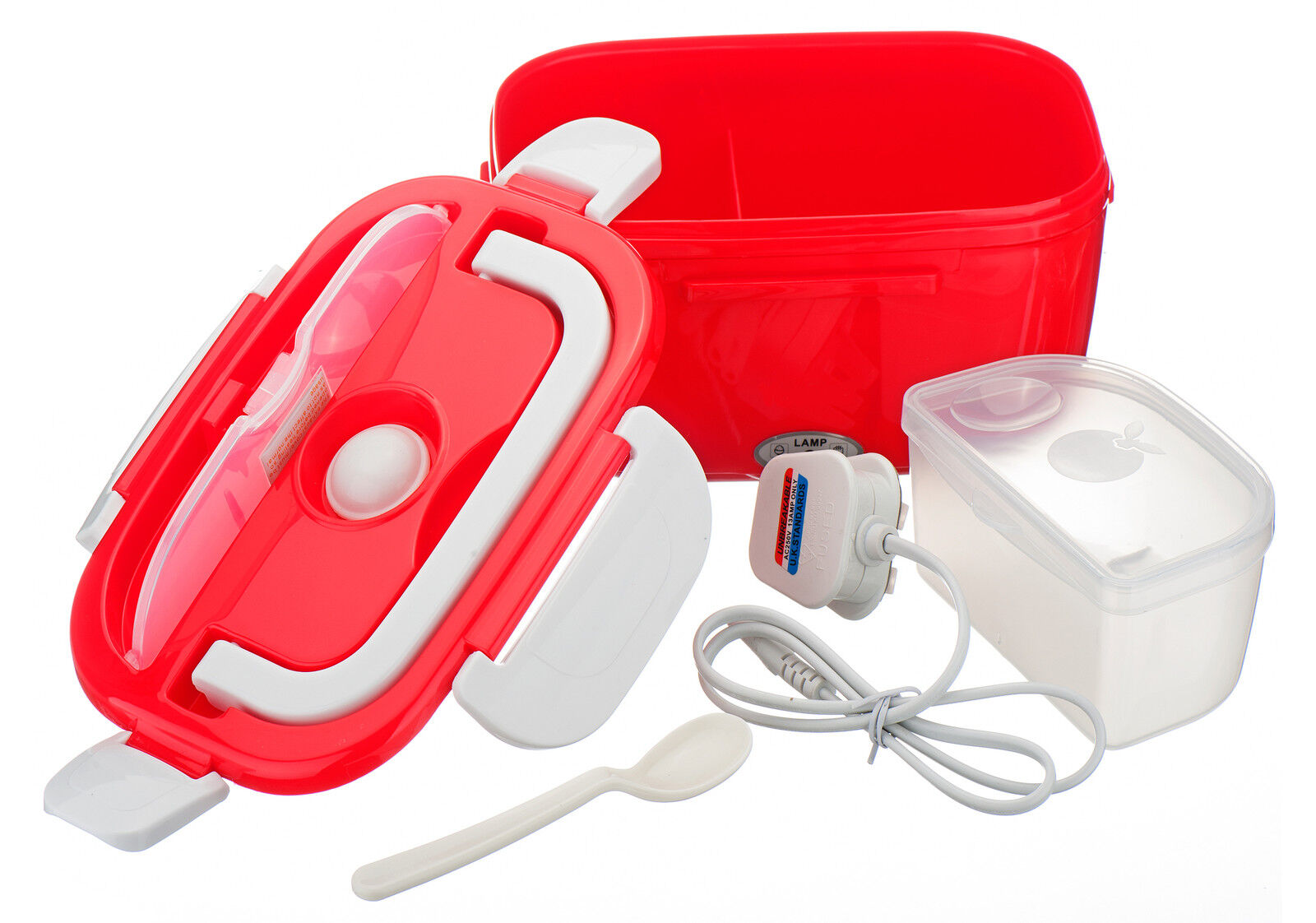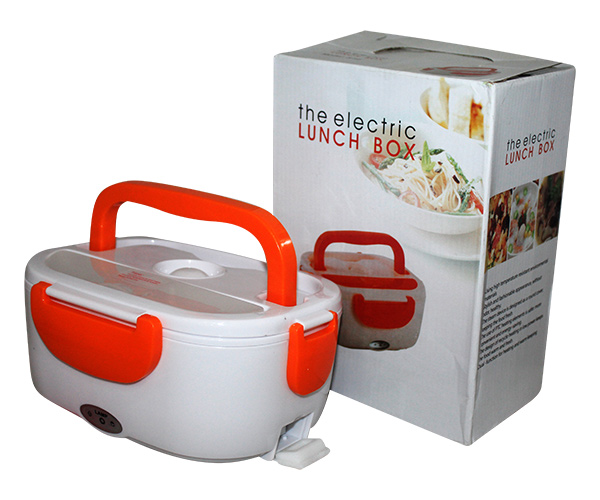 Package Includes:
1 x Electric Lunch Box
1 x Spoon(Does not contain decorations)
1 x User manual