Flawless Finishing Touch Flawless Brows White
Description:
PREMIUM QUALITY: It is an everyday maintenance clean up tool to be used in between your regular eyebrow wax or threading appointment. No More Tweezers!
NO PAIN: The Eyebrow Trimmer precision head is to be used on the top and bottom of brows and in between eyebrows, to instantly and painlessly erase unwanted and stray eyebrow hair, without the pain of plucking!
EASY TO USE: Just pull the skin tight and move the device in a small, round way. just pull the skin tight and move the device in a small, round way. The skin should be dry and free of makeup and cream.
QUALITY: Build according to industry highest standards, the painless hair remover is made for the most sensitive skin. A revolutionary new device that erases eyebrow hair instantly and painlessly, built-in light lets you never miss a hair!
BEST GIFT: A Perfect Gift for Girlfriend, Mother, Birthday, Mother's day, Christmas.
Suitable for daily eyebrow touch-ups for women of all ages!
Built-in light lets you see even the finest hairs.
For optimal results, Eyebrows should be used on clean and dry skin that is free of makeup or any creams or lotions. Pull skin tight and move the unit in small, circular motions. Eyebrows are not recommended for trimming or shaping eyebrows.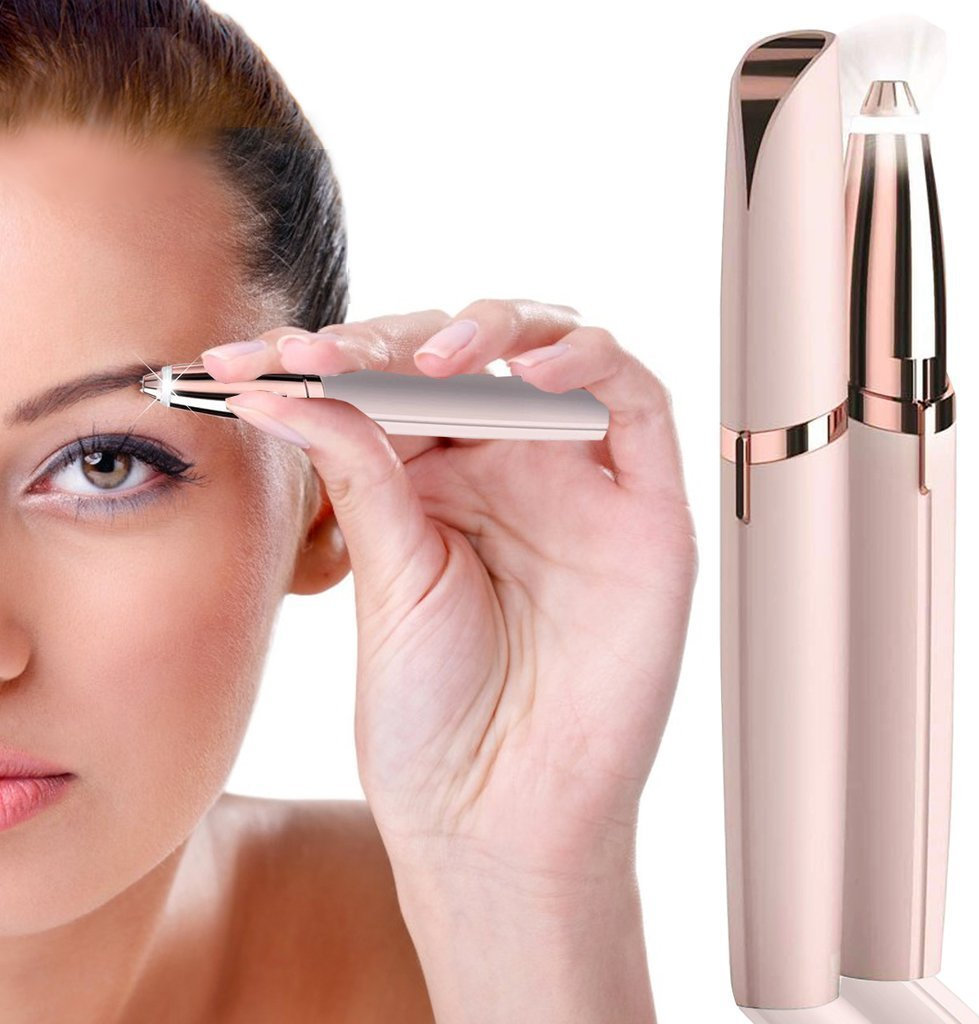 Specification:
Material: Special ABS + stainless steel blade
Power Supply: 1x AAA battery INCLUDED
Cleaning Type: No water washing