Food Thermometer OEM TP300

With multiple uses, low energy consumption, high stability, high accuracy, compact structure, and easy operation.
A wide range of applications can adequately measure the temperature of beverage, milk, coffee, food, and even barbecue.
The sensor is made of stainless steel. It also has a low battery indicator, sensor error display, and memory of the previous measurement.
Turns off automatically after 15 minutes without operation.
ON / OFF button, measure in C / F.
Standards:
Temperature range: -50 ° C
~ + Degree 300C, -58F
~ + 572F ·
Accuracy: ± 1 C / F ·
Size: 24.5 x 2.5 x 1.5 cm ·
Catheter length: 14.3 cm ·
Total weight: 52g ·
Color: White ·
Power supply: 1 battery (including)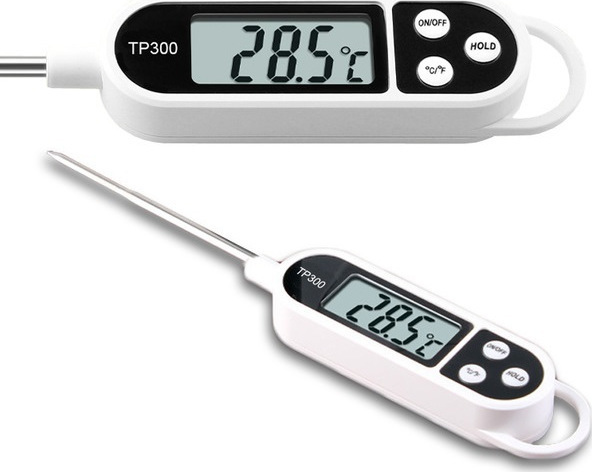 Package Includes:
1x Thermometer