Kemei KM-680A Haircut Set for Beard and Hair 8 in 1
Features:
Useful care kit for men, for a careful appearance on the face, hair, and the whole body.
Rechargeable set with a long operating time of 40 minutes.
Turbo function, adjustable, self-sharpening blades.
Make cutting and shaving an easy and fun process with this unique clipper/shaver.
Ideal for haircuts, for the beard, the mustache, the favorites, for various parts of the face, the body, the hairs that protrude from the ears and the nose.
It does not take up space, you fasten all the accessories on the base, and you have them all together neat and ready to use
It has blades made of titanium, which offer durability in use and precision in cutting.
It has a wide cutter for sharp lines, a thin cutter for detailed styling
Mini Shaving Foil, body groom, and a haircut cutter for ears and nose.
With the use of the extended comb, you have the ability to determine the cutting length while with the smaller comb you have the ability to create a personal style because it reaches even the most difficult points.
Turbo mode for greater efficiency.
Adjustable cutting heads with practical switch.
Specifications:
Titanium blades
Self-sharpening Blades
3 combs for cutting length from 3/6 / 10mm
4 attached heads
Wide cutter for sharp lines
Thin cutter for detailed styling
Mini Shaving Foil
Body groom
Turbo mode
Adjustable cutting heads
Cutting hair from ears, nose
Rechargeable up to 40 'use without cable
Charging indicator with light bulb
Washable heads
Ergonomic handle Stand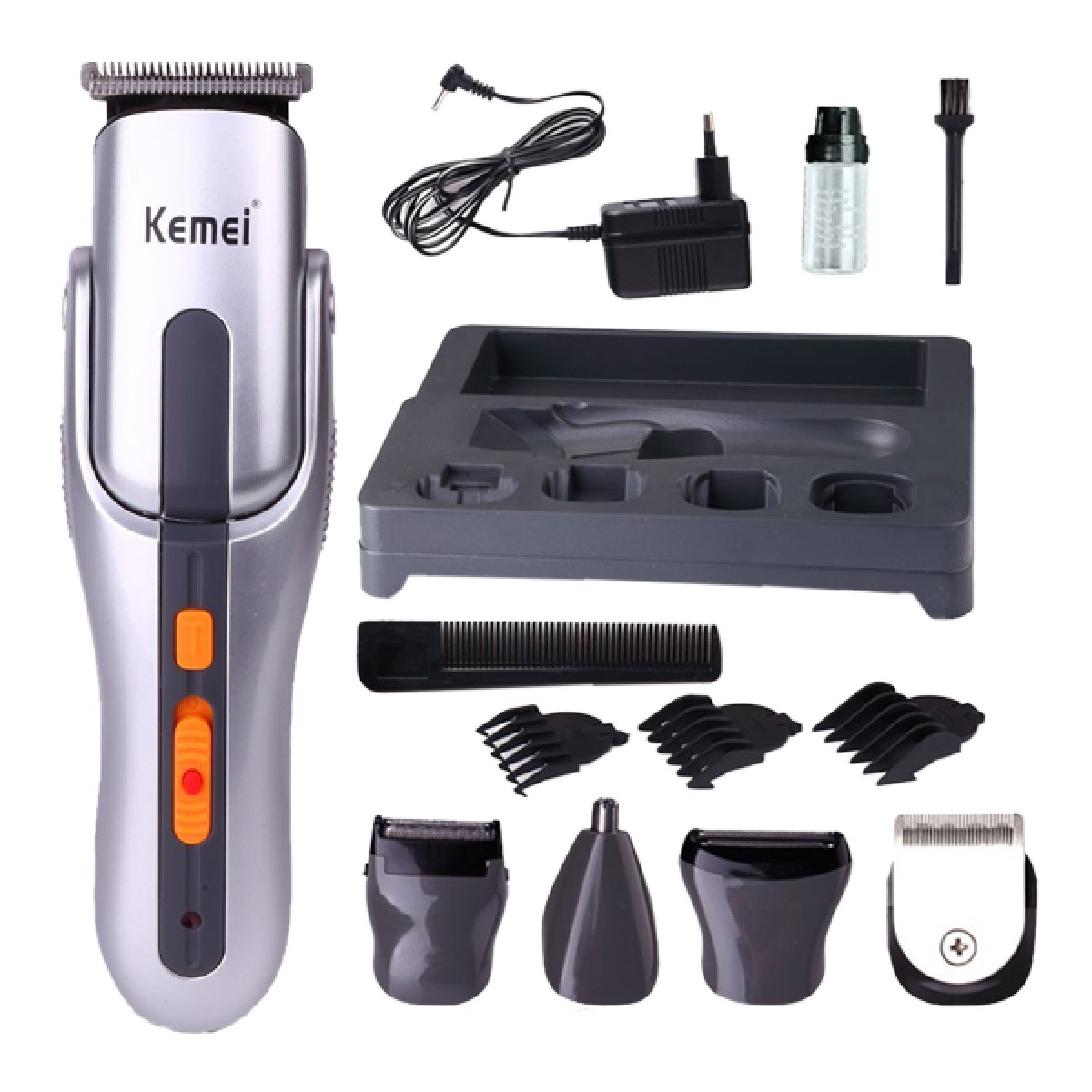 Package Includes:
1 x Kemei KM-680A
3 x combs 3/6/10mm
4 x attached heads
1 x adapter
1 x cleaning brush
1 x comb
1 x case
1 x user manual