Rechargeable and Adjustable Waterproof Hair Clipper KEMEI KM- 3703
Description:
An excellent, professional tool with four different combs for length, suitable for a quality haircut.
It is ideal not only for the man but for use by the whole family, for a neat appearance and great money savings.
Suitable for personal or professional use.
Long operating time up to four hours.
Professional strength.
With I-shaping cutting technology so as not to injure the skin and silent operation!
The cutting head is sharp and strong, the noise is controlled minimally.
Product details:
Product: rechargeable clipper
Power supply: 100 – 240V, 50 / 60Hz
Power: 5 Watt
Charging time: 3 hours
Time of use: about 4 hours
Battery charge LED indicator
Adjustable cutting length in levels
4 Detachable accessories
Combs: 3mm 6mm 10mm 13mm
Product size: about 19x6cm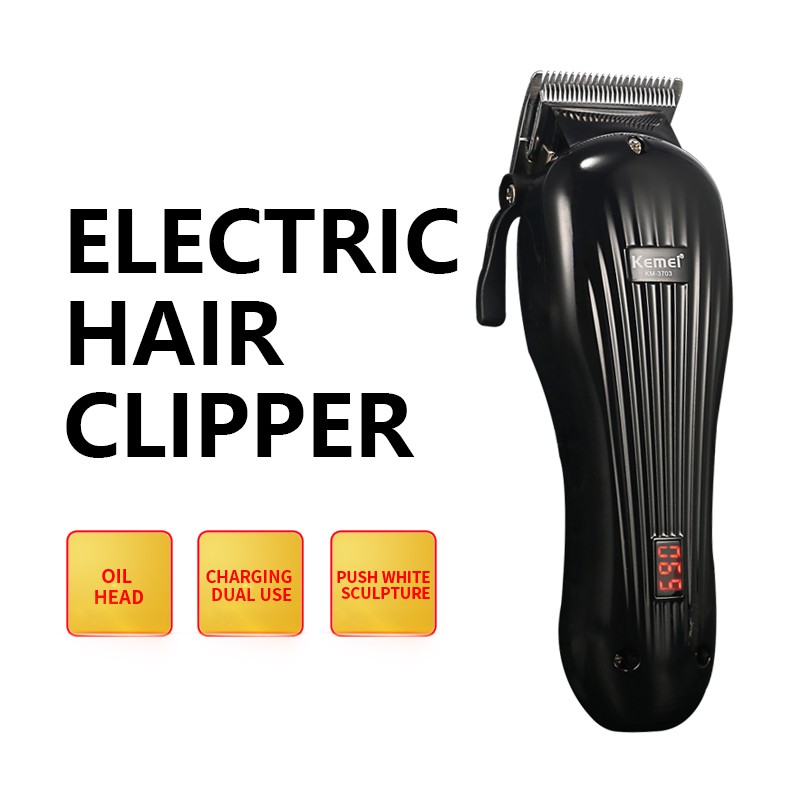 Product Includes:
1 x Kemei 3703
4 x Comps (3-6-10-13 mm)
1 x Adapter
1 x Cleaning brush
1 x Lubricating oil
1 x User manual