Shiatsu Kneading Electric Pulse Neck And Shoulder Massage Machine Cb Βeige
Description:
Above all, before a consumer buys massager, should know oneself body has what disease or what is the purpose of health care first
Then, make a targeted purchase with the help of a professional or doctor.
In addition, when massaging, the contact of the massager should be aimed at its corresponding acupoints
Also, massage for 15 minutes at a time, no more than three times a day
Shoulder massager is a portable tapping shoulder massage product designed according to human physiology and modern working and living habits. Imitate real hand to beat massage, the pattern is changeable, alleviate effectively except shoulder and backache, promote blood circulation. And the various parts of the body such as shoulders, back, waist, legs, and another percussion massage, beating rhythm varied. Can carry on burning adipose, local reduce weight.
Applicable population:
1. Almost all adults have experienced low back and neck pain, which is related to the environment we live in and the changing habits of life and work. Massage can produce an inhibitory regulation effect to the nervous system, have an analgesic effect, can remove muscle spasm, improve blood circulation, promote inflammation around nerve subside, remove nerve root extrusion.
2. Suitable for long-term use of hands. Such as drivers, long-term office staff, IT personnel, etc.
3. Suitable for people who often have pain in the waist, shoulder, neck and other related parts.
4. Suitable for buyers to give gifts.
Specifications:
Power supply: alternating current
Functions: timing, infrared physiotherapy, hand-held wire control
Control mode: mechanical
Model: Cb
Gear: 3 gears
Principle of massage: hot compress
Physical therapy classification: infrared
Color: white, red, blue and black (new style), black, brown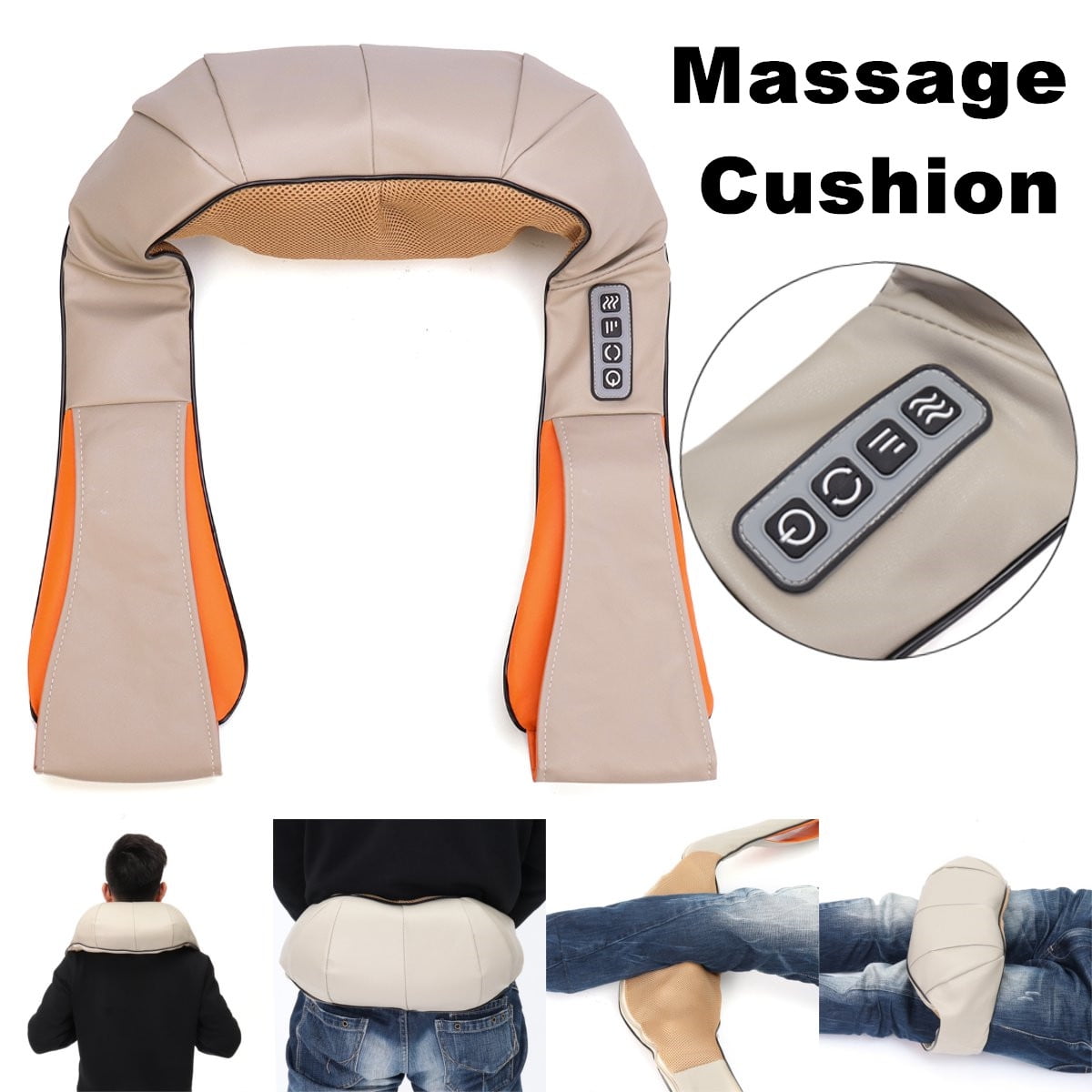 Package Included:
1X massager
1X AC adapter
1x Car adapter
1X instruction