The Vortex JB5545 New Generation Mosquito & Insect Repellent
The insect trap is here to keep you away from mosquitoes – locusts and pests!
Appearance The next appearances attract diamonds with ultraviolet light and titanium oxide.
Once the housings are available in the vacuum fan… absorbed and no time required!
Exterminates mosquitoes, wasps, flies, and demand.
Operates quietly with color and AA batteries.
Free of pesticides and odors.
Suitable for access and external use.
The mosquito repellent mosquito & insect repellent Vortex JB5545 has 9 powerful UV LEDs whose light attracts all insects.
Its secret is the fan it has inside, which sucks the insects inside and imprisons them there!
This way the insects do not have to touch the lamp to burn! Completely avoid the annoying noise from the burning and the germs that accompany it. The insects just need to get close to the kill pest and this immediately sucks and exterminates them, giving you a pleasantly quiet space!
You will always have a house with a clean atmosphere and without insects for you and your children!
At the bottom, it has a special slot that collects insects, which opens with one movement to empty it.
It also has a slot to hang if needed.
Suitable for inside the house but also for the terrace or balcony.
It is safe and completely harmless as it operates with 12V (contains power adapter)
Dimensions: Height: 29 cm – Diameter (top): 22 cm – Diameter (bottom): 15 cm.
Material: ABS durable plastic.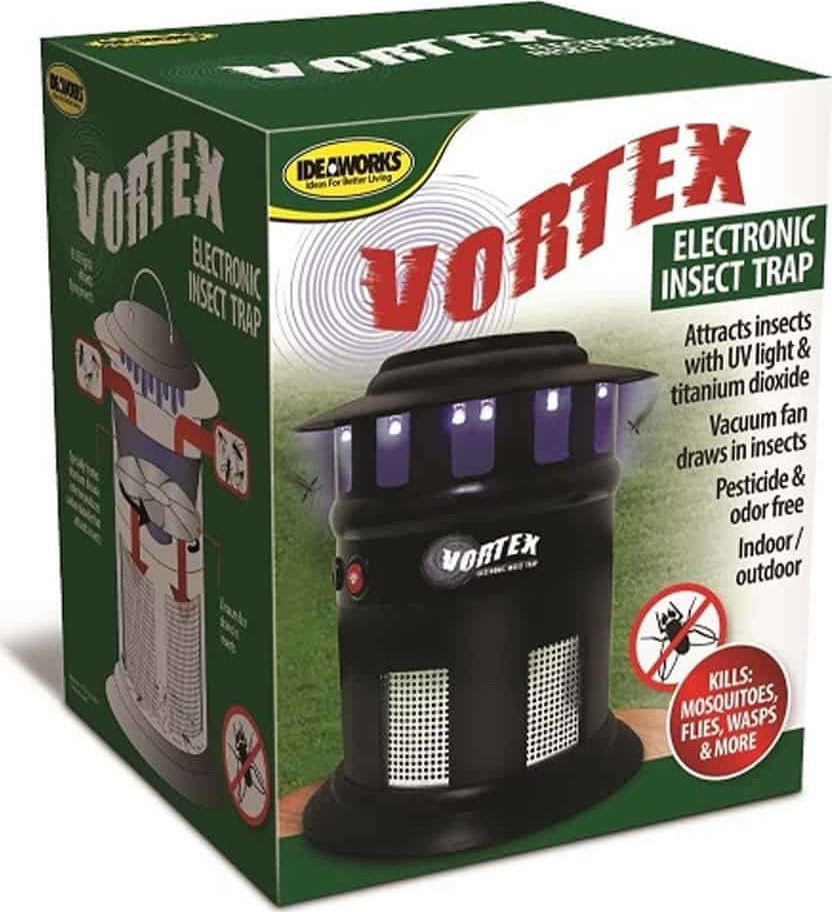 Package Includes:
1x Mosquito Lamp