Vibrate Luminous Gaming PC Headphones Soyto SY850MV – Black
Description:
With the new Soyto Vibrate Luminous PC SY850MV Black, you'll get one of the best sounds for your games, and you'll also enjoy the feeling of being inside the game.
With it, you can enjoy your games in an even more spectacular way.
This model has built-in vibration, which will make you feel like you're in the middle of a conflict.
You will be able to communicate with your allies thanks to its omnidirectional microphone, a microphone that will allow you to pick up all the sound of your voice without any problem.
Adaptable and comfortable, you'll be able to use it for a long time without any problem.
Features:
Adjustable and comfortable
Led light
Volume control
Vibration
Dimensions and weight:
Measurements: 18 x 22 x 8 cm
Cable length: 2.2m
Color: Black
Characteristics:
Sound: 40mm driver
Response frequency: 20Hz-20kHz
Impedance: 32 ohm
Microphone:
Sensitivity: -36dB
Impedance: 22 ohm
Microphone Interface:
3.5mm Jack Connections
USB for LED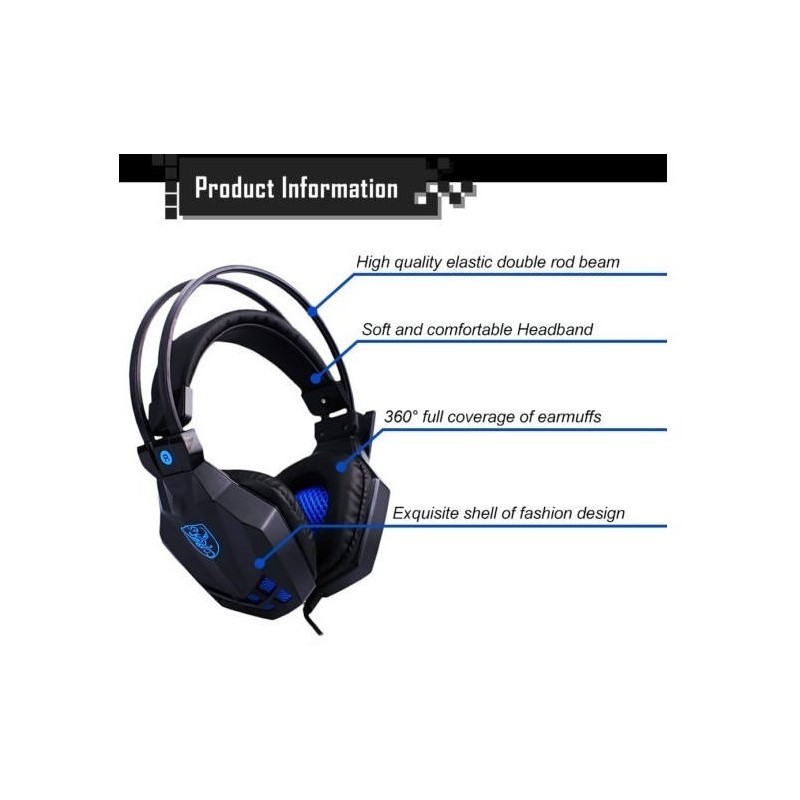 Package Includes:
1 x Soyto Headphones
1 x User Manual