RGB Projector – Photorhythmic DJ 54 x Led Flat Par Stage Light High Power
Description:
A semi-professional RGB LED projector with a lighting console can deliver any RGB shade.
It has functions stand-alone (ready programs) and music control (possibility of synchronization with music).
Very high brightness. Dimmer functions, strobe effects.
All settings are made via an LCD display screen.
It also works autonomously via a built-in microphone to the rhythm of the music.
The ultimate gadget for your parties. It will turn your space into a Disco track while it will impress your guests.
Uses 54x brightest RGB LED. Due to high brightness, it can work impressively and in low light!
It can be used professionally in bars and cafes and can be combined in the same space more than one!
Portable and lightweight construction.
It has a double support base type P and can be placed anywhere or hung at a high point.
Specifications:
Incorporates 54 x LED Par Light (12 red, 18 green, 18 blue, 6 white)
Protocol: DMX-512 DMX IN & OUT
Screen: 4-digit
Functions – Programs: Dimmer, Strobe, auto, RGBW color change, pulse
Construction Material: Plastic ABS
Light source: High brightness
LED Electronic Dimming: 1 – 255% in each color for excellent shades
Cooling: fan
For indoor use
Power supply: AC90~240V / 50~60Hz
Power consumption:60W
Beam angle:15° 25° 40° optional
DMX channels:7 CHS
Protection: IP20
Working Environment:-20~40℃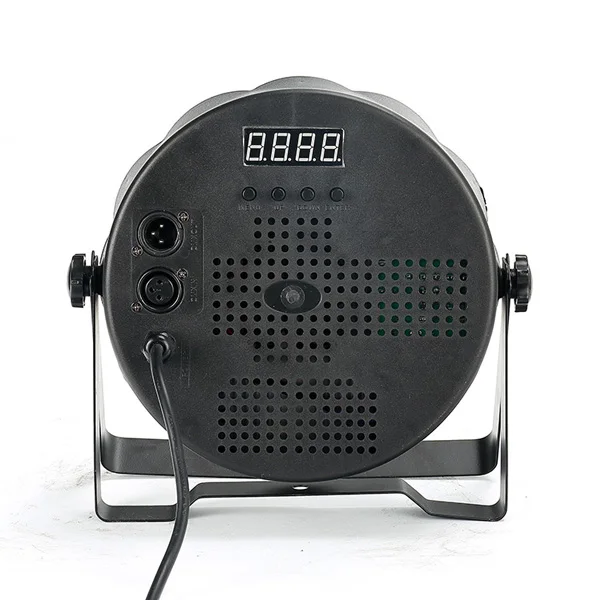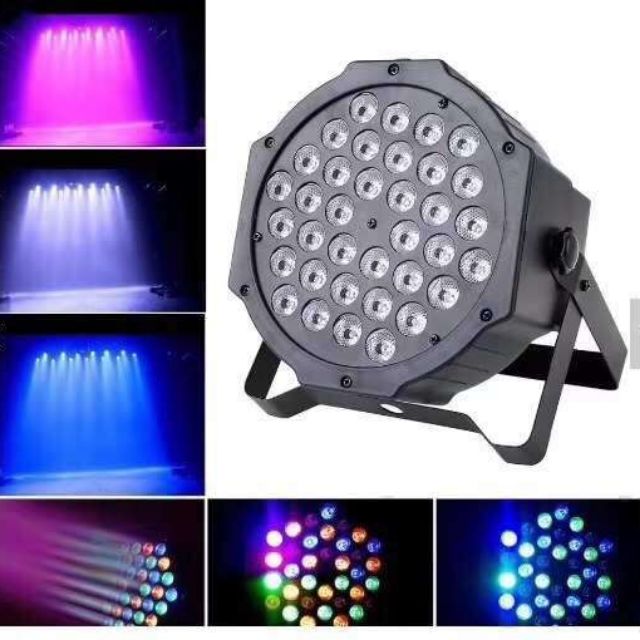 Package Includes:
1 x 54x Led light
1 x Base